Medical transportation services procedures can be very intricate and it takes into account the situational requirements of each patient and client. The safety of the patient and patient care services are of paramount importance because of the delicate state of their health. There are various qualities one can look into when choosing the right client first for medical transportation services.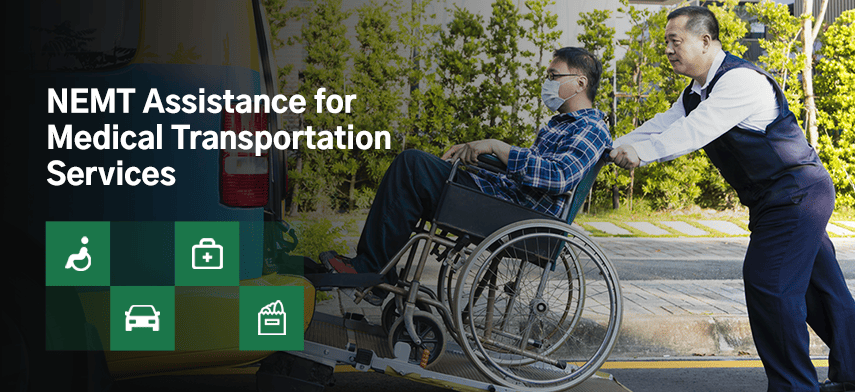 Let's have a look at what to are the main aspects to consider when looking for a medical transportation services company.
Qualities of Medical Transportation Companies to Look For
Qualitative transfer techniques

For client first medical transportation services, vehicles are well equipped with the proper equipment required during patient transfer. To make the process seamless conveyance, the personnel in charge o handling the patients are trained properly during patient care services. Some of the more qualitative lifting techniques include countdown before transferring and lifting, the right posture with tucked chin and having a straight back, always having at least more than two people when transferring patients, and having a uniform motion during the transferring.

In-house maintenance team must-have for fleet

Apart from having well-trained professionals during the transfer of patients and for elderly transportation services, the vitality also remains in the fleet. It is important to have an in-house team for the maintenance of the fleet to keep vehicles in the right shape and safe for transportation.

Offer staff training programs

Look for medical transportation companies that offer staff training programs. This indicates that the services received by clients are always ascertained with trained and experienced teams. It shows commitment to the company in developing a safe and secure transportation service.

Tracking of vehicles

An integrated vehicle tracking system is a crucial feature in medical transportation companies. This allows clients to plan their days knowing the exact moment of transportation arrival. Relatives and families can be well-informed regarding the client's destination and travel time. Most importantly, having a comprehensive GPS and tracking system can hold the drivers accountable for any discomfort caused to the client. Having a well-rounded tracing system ensures a safe journey from one destination to the other.

Hiring dedicated professionals

Transportation for people with disabilities is very different from the normal conveyance. It requires the involvement of patient care services and complete commitment. A medical transportation company should have the means to possess this quality of providing both medical and non-emergency medical transportation services to those who require it more often than not. Medical transportation companies hiring dedicated professionals for their services need to review their experience and consider them based on their peak achievements in delivering patient care services.

Having medical directions from the local hospitals

Specialty care ambulance transportation services or SCTs offer providers the right clinical supervision corresponding to that of a hospital. SCT activities are mostly overseen by a team of physicians and nurses that helps providers annually review every transportation requirement necessary and make amends based on future requirements.

Educating and training nurses, dispatchers, and EMTs

Medical transportation services are a trusted mode of commute for providers who have been through thorough training processes where the application of practical and theoretical knowledge helps them to deal with the patients and clients. It is important to educate and train nurses EMTs, MAVTs, dispatchers, and every other staff member related to medical transportation services to streamline the transportation and transfer techniques of patients and clients.

To conclude,
Hiring the right medical transportation services company can be difficult. But we understand the situation you might be facing to offer the right kind of transportation services to our clients. With NEMTPulse services, it is possible to have the top-notch quality of transportation one requires. NEMT services can guarantee safe transportation services to both non-medical and medical needs clients with guaranteed safety and security with integrated digital healthcare solutions that can help in delivering proper patient care services when needed.

Author's Bio

Shailendra Sinhasane (Shail) is the co-founder and CEO of Mobisoft Infotech. He has been focused on cloud solutions, mobile strategy, cross-platform development, IoT innovations and advising healthcare startups in building scalable products. Follow him @sunshail